ELECTRONIC MEASUREMENT OF SURFACE CHLORIDE CONTAMINATION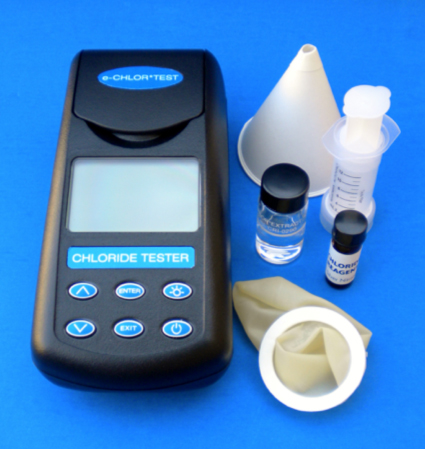 Digital display and Data logging for 500 surface tests & verification of results.

Download results for reports.

All components provided and pre-measured for testing convenience.

CHLOR*EXTRACT solution enhances surface chloride retrieval for accurate measurement.

Easy-to-use on vertical, horizontal, and overhead surfaces.
ELECTRONIC, FAST & ACCURATE CHLORIDE MEASUREMENTS IN THE FIELD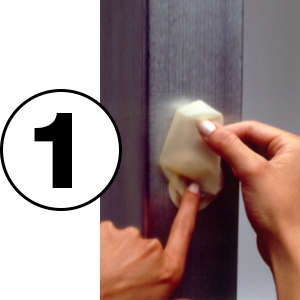 Retrieve Surface Sample
Use the pre-measured CHLOR*EXTRACT solution and CHLOR*SLEEVE.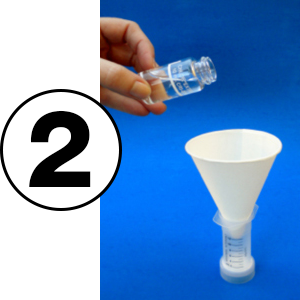 Prepare Sample
Filter CHLOR*EXTRACT through the autovial and add the chloride reagent.
Test for Chlorides
Insert sample bottle into the eCHLOR*TEST meter and follow the easy directions to determine the chloride level of the surface.
Digital readout provides results in µg/cm2 – No need for conversion charts or calculations.
All materials are pre-measured and used once for convenience and accuracy.
Results based on pre-set calibrations: only use components provided by the manufacturer.
TEST ON BRIDGES, PIPELINES, MARINE STRUCTURES, TANKS, CONCRETE, OTHER STEEL STRUCTURES