FIELD TEST KIT FOR MEASURING CHLORIDE, SULFATE AND NITRATE CONTAMINATION FROM ABRASIVE AND SOIL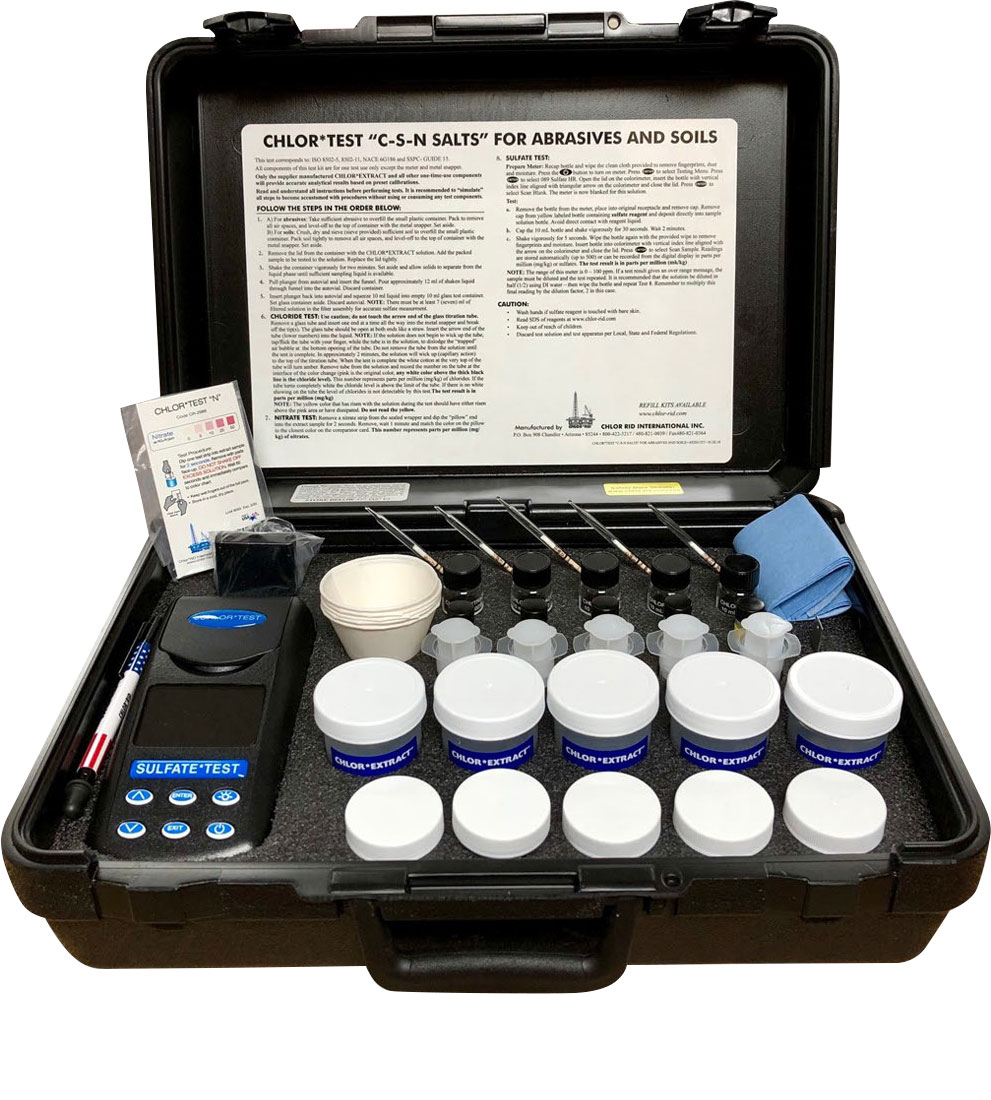 The complete field ready kit for measuring three salts from one sample extraction:
All premeasured components for easy and accurate field testing

All readings in mg/kg (ppm)

Unique CHLOR*EXTRACT solution enhances soluble salt retrieval for more accurate results.

Each kit supplies components for five (5) tests.

Refills available.

Cross contamination is eliminated with one time use components.

Sulfate meter data log holds 500 test results. Download results for reports.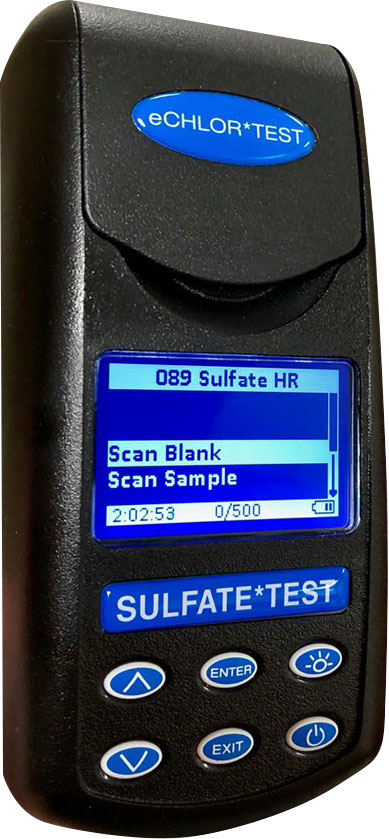 Sulfates:
Level read on the meter screen

Chlorides:
Levels are read on the glass tube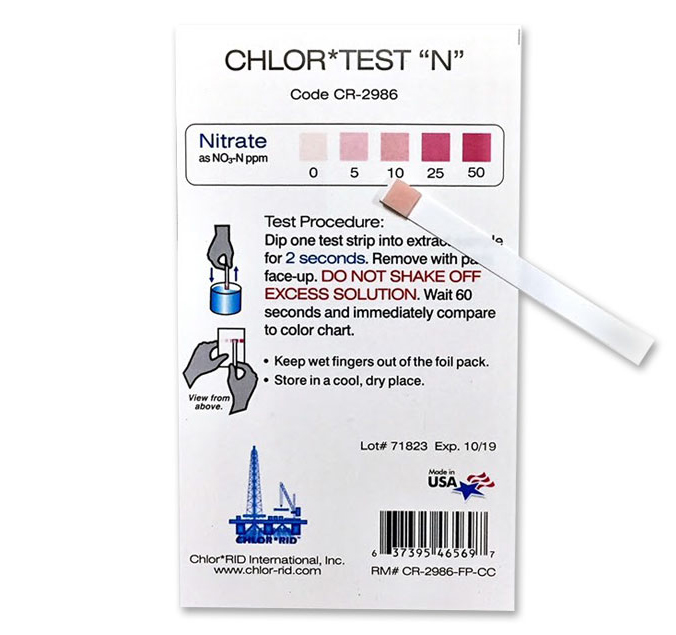 Nitrates:
Levels read by comparing the strip color change to the color chart.